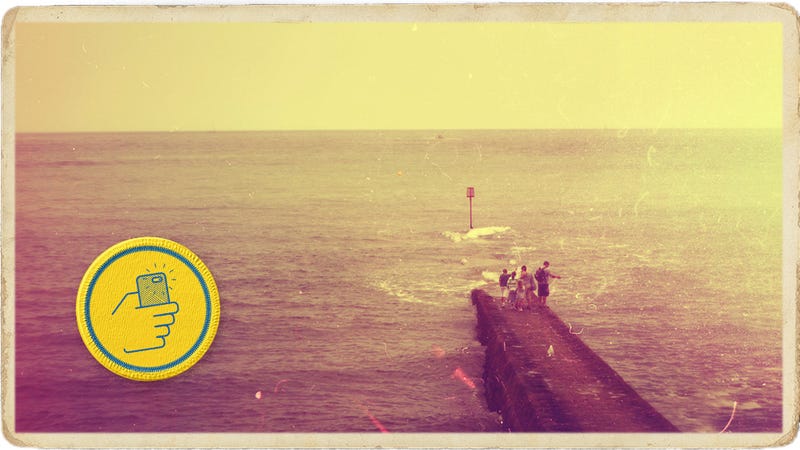 Our smartphones are with us every moment of every day, so there's no excuse to brush them aside when it comes time to memorialize a perfectly grilled steak or a well-timed cannonball. Too bad a certain photo bomber — the sun — loves to jump in the frame and destroy a once photo-worthy moment.
But you can defy the sun responsibly at your next impromptu beach photo shoot by arming yourself with Banana Boat® Men's Triple Defense sunscreen and these practical tips for taking a photo in the summertime — one in which the sun isn't the star of the show.
Get the Sun Behind the Smartphone
Pesky as it is, the sun is often your best source of light — whether you're relaxing at the beach or climbing a 9,000-foot mountain. To make the most of it, position your subject so they're almost facing the sun, but try to keep it a little off to their side. It might take some shuffling around to find the right angle, but facing the sun head-on can cause Clint Eastwood-levels of squinting (which is probably not the look you're going for).